GOD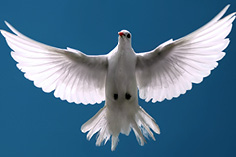 The Holy Spirit is often described in terms of functionality, such as: God's power or presence or action or voice. Is this a suitable way to describe the mind?
Jesus is also described as the power of God (Phil 4,13), the presence of God (Gal 2,20), the action of God (Joh 5,19) and the voice of God (Joh 3,34). Yet we speak of Jesus in terms of personality.
Scripture ascribes attributes of personality to the Holy Spirit, and subsequently raises the profile of the mind beyond mere functionality. The Holy Spirit has a will (1Kor 12,11: "All this works the same one mind and assigns to each his own as he pleases"). The Holy Ghost explores, knows, teaches, and differentiates (1Kor 2,10-13).
The Holy Spirit has emotions. The Spirit of Grace can be reviled (Hebr 10,29) and grieved ...
Read more ➜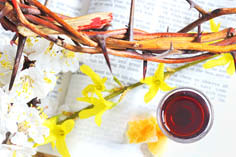 Many people know the name of Jesus and know something about his life. They celebrate his birth and commemorate his death. The knowledge of the Son of God, however, goes much deeper. Shortly before his death Jesus prayed for his followers to this realization: "But that is eternal life, that they know the only true God, and whom you have sent, to know Jesus Christ" (Jn 17,3).
Paul wrote the following about the knowledge of Christ: "But what was profitable for me, I have counted for the sake of Christ for damage, yes, I also respect everything for damage to the all-surpassing knowledge of Christ Jesus, my Lord, for whose sake I have lost everything have, and I respect it for filth, so I win Christ "(Phil 3,7-8).
For Paul, the knowledge of Christ is about the essential, everything else was unimportant, everything else he considered as filth, as ...
Read more ➜
Do you remember when God turned Jeremiah's attention to the potter's disc (Jer. 18,2-6)? God used the picture of the potter and the clay to teach us a haunting lesson. Similar messages that use the image of the potter and the sound are found in Isaiah 45,9 and 64,7 as well as in Romans 9,20-21.
One of my favorite cups, which I often use to drink tea in my office, carries a picture of my family. As I'm looking at her, she reminds me of the story of the talking teacup. The story is told from the teacup in the first person, and explains how she became what her creator was up to.
I was not always a nice teacup. Originally, I was just an informal lump of soaked clay. But someone put me on a disc and started spinning the disc so fast that I felt dizzy ...
Read more ➜