DAY BY DAY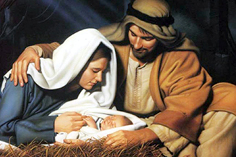 "Therefore, holy brothers and sisters, who share in the heavenly calling, look to the apostle and high priest whom we confess, Jesus Christ" (Hebrews 3: 1). Most people take it for granted that Christmas has become an exuberant, commercial festival - with Jesus mostly being completely forgotten. Value is placed on food, wine, gifts and celebrations; but what is celebrated? As Christians, we should think about why God sent His Son to the earth.
Christmas embodies the love of God to the people, as we read in John 3: 16. "For God so loved the world, that he ...
Read more ➜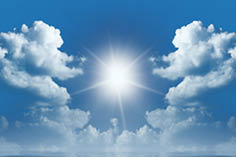 "It is true that I go and make you a place, but it is equally true that I will come again and take you to me, so that you too may be where I am (Joh. 14,3).
Have you ever had a deep yearning for something to happen soon? All Christians, even those in the first century, yearned for Christ's return, but in those days and ages they expressed it in a simple Aramaic prayer: "Maranatha," meaning in German, "Our Lord, come!"
Christians long for Jesus' return, which he promised in the passage above. He promises that he will come back and stay ...
Read more ➜
"Because he himself said:" I certainly do not want to pull my hand from you and certainly do not want to leave you "(Heb 13, 5 ZUB).
What do we do if we cannot see our way? It is probably not possible to go through life without the worries and problems that life brings with it. Sometimes these are hard to bear. Life, it seems, is temporarily unjust. Why is that so? We would like to know that. We are troubled by the unpredictable and we wonder what that means. Although this is nothing new, human history is full of complaints, but all of this can be fathomed at the moment ...
Read more ➜