That's what I love about Jesus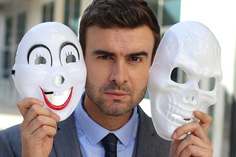 When asked why I love Jesus, the biblically correct answer is: "I love Jesus because he loved me first and because he was willing to give everything for me (1 John 4,19). That's why I love Jesus as a whole person, not just parts or aspects of him. I also love my wife not only because of her smile, her nose or her patience.
If you really love a person, you will quickly have a long list on hand, which makes them very special. I love Jesus because I would not be there without him. I love Jesus because he never abandons me. I love Jesus because, because. , ,
But the question is probably whether there is not a very special thing about Jesus that means a lot to me when I think of him in love !? And indeed - there is one: "I love Jesus more than anything, because his forgiveness means that I no longer have to convey a beautiful picture of myself to other people, but can be open to my weaknesses, mistakes, even sins".
To follow Jesus is, above all, a practical matter for me. This is where the forgiveness of the sins that Jesus caused comes into play. I think it's great not always having to prove to everyone that I'm flawless and perfect. This fake life makes me mentally broken. The eternal tinkering on my masks and the constant cover-up maneuvers cost time and nerves and usually do not work in the end.
Jesus died on the cross on behalf of my sins and mistakes. If my mistakes are already taken, it must be much easier for me to admit who I really am.
I do not understand the whole thing as a license from Jesus to make extra mistakes or to step on the gas in terms of sin. Forgiveness does not just clean up the past. It also gives the power to actually change something. This power is not only described in the Bible as a result of forgiveness, but actually turns me over. Anyway, there is enough to change for me. Crucial to my relationship with Jesus is that my faith begins with my self-criticism. In the Bible, faith begins with the realization of one's own inadequacy and weakness. It not only criticizes the infidels and the evil world, but also the believers. Entire books of the Old Testament are devoted to the ruthless disclosure of conditions among the people of Israel. Whole books of the New Testament expose the dire situation in Christian communities.
Jesus makes her free for self-criticism. They can finally drop their mask and be as they are. What a relief!
by Thomas Schirrmacher
---

That's what I love about Jesus