Law and grace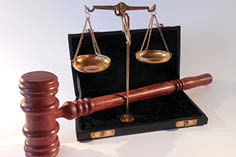 When I was listening to Billy Joel's song "State of Mind New York" a few weeks ago while I was looking through my online news, my eyes fell on the following article. It explains that the state of New York had recently passed a law that prohibits tattooing and piercing pets. It amused me to learn that a law like this is necessary. Apparently, this practice is becoming a trend. I doubt that many New Yorkers noted the passing of this law because it was just one of many that has recently been enacted in that state. Governments by nature have a legal mindset at all levels. There is no doubt that they are adopting many new prohibitions and commands. For the most part, they are trying to make the world a better place. Laws are sometimes necessary simply because people lack common sense. However, news channel CNN reported that 201440.000 new laws came into force in the United States in.
Why so many laws?
Mainly because we humans with our tendency to sin try to find gaps in the existing regulations. As a result, more and more laws are necessary. Few would be required if laws were able to make people perfect. But this is not the case. The purpose of the law is to keep imperfect people at bay and to promote social order and harmony. In his letter to the church in Rome, Paul wrote the following in Romans 8,3 about the limits of the law God gave Israel to Moses (Romans 8,3 GN). «The law could not bring life to us humans because it could not be against our selfish nature. Therefore God sent his Son in the physical form of us selfish, sinful people, and let him die as a victim of sin. So he made the process of sin exactly where it had developed its power: in human nature. »
Not understanding the limitations of the law, the religious leaders of Israel added additional provisions and additions to the Law of Moses. It also got to the point where it was almost impossible to keep track of these laws, let alone comply with them. No matter how many laws were passed, perfection was never achieved by keeping the laws (and will never be reached). And that was exactly the point where Paul mattered. God did not give the law to his people perfectly (righteous and holy). Only God makes people perfect, just, and holy - by grace. By contrasting law and grace, some accuse me of hating God's law and promoting anti-nomism. (Antinomism is the belief that by grace one is released from the obligation to keep moral laws). But nothing is further from the truth. Like everyone, I wished people would keep laws better. Who wants lawlessness to exist? But as Paul reminds us, it is vital to understand what the law can and cannot do, and in His mercy God gave Israel the law, which includes the Ten Commandments, to guide them on a better path. That is why Paul said in Romans 7,12 (Translation NEW LIFE): "But the law itself is holy, and the commandment is holy, just, and good." But by its very nature, the law is limited. It can neither deliver salvation nor free anyone from guilt and damnation. The law cannot justify or reconcile us, let alone sanctify and glorify us.
Only God's grace can achieve this through the reconciliation work of Jesus and the Holy Spirit in us. As Paul wrote in Galatians 2,21, [GN]: «I do not reject God's grace. If we could stand before God by fulfilling the law, then Christ would have died in vain ".
In this regard, Karl Barth preached to prisoners in a Swiss prison:
"So let's hear what the Bible says and what we as Christians are told to hear: You have been redeemed by grace! No one can say this to himself. Nor can he tell anyone else. Only God can tell each of us that. Jesus Christ is needed to make this statement true. It takes the apostle to communicate them. And it takes our meeting here as Christians to spread them among us. That is why it is honest news and a very special message, the most exciting news of all, as well as the most helpful - indeed the only helpful one. »
While hearing the good news, the gospel, some people fear that God's grace does not work. Legalists are particularly concerned about people turning grace into lawlessness. You can not understand the truth revealed by Jesus that our life is the relationship to God. By serving with Him, His position as Creator and Redeemer is by no means called into question.
Our role is to live and share the good news, to proclaim God's love, and to be an example of gratitude for God's self-revelation and intervention in our lives. Karl Barth wrote in "Church Dogmatics" that this obedience to God begins in the form of gratitude: "Grace creates gratitude, just as a sound evokes an echo." Gratitude follows grace like thunder to lightning
Barth further commented:
«When God loves, he reveals his innermost being in the fact that he loves and therefore seeks and creates fellowship. This being and doing is divine and differs from all other types of love to the extent that love is God's grace. Grace is the unmistakable nature of God insofar as it seeks and creates community through his own free love and favor, without precondition of any merit or claim of the beloved, not prevented by any unworthiness or opposition, but on the contrary, for all unworthiness and to overcome all resistance. This distinguishing feature enables us to recognize the divinity of God's love. »
I can imagine that your experience does not differ from mine when it comes to law and grace. Like you, I would much rather have a relationship that springs from love than with someone who is committed to the law. Because of God's love and grace towards us, we also wish to love and please Him. Of course, I can try to obey him out of a sense of duty, but I would rather, as an expression of a true love relationship, serve together with him.
When I think about life by grace, it reminds me of another song by Billy Joel: "Keeping the Faith" (dt: «keep the faith»). If not theologically precise, the song brings an important message: «If the memory remains, then I will keep the faith. Yeah, yeah, yeah, yeah. Keep the faith. Yes, I keep the faith. Yes I do."
by Joseph Tkach
---

Law and grace