rejection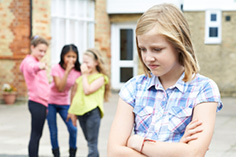 As a child, we used to play dodgeball, volleyball or football. Before we could play together, we formed two teams. First, two captains were selected, who alternately selected players. First, the best players were chosen for the team and at the end those remained, which played no major role. To be elected last was very humiliating. Not to be among the first was a sign of rejection and an expression of being unwanted.
We live in a world of rejection. We all have experienced it one way or another. Maybe you were rejected as a shy boy on a date. Maybe you applied for a job, but you did not receive it. Or you got the job, but your boss laughed at your ideas and suggestions. Maybe your dad left your family. Either you have been constantly abused as a child or you have heard that what they have done is not enough. Maybe you were always the last one selected for the team. It is even worse if you were not even allowed to play in the team. What are the consequences of feeling like a failure?
Deep rejection can lead to personality disorders such as unjustified fear, feelings of inferiority or depression. By rejecting it, you feel undesirable, ignored and unloved. They focus on the negative instead of the positive and react violently to simple comments. If someone says: "Your hair doesn't look good today," you might think: "What did she mean by that? Does she mean that my hair always looks lousy? » It may cause you to think that you are being rejected, although no one despises you, but you feel this rejection. This perception becomes your reality. If you think you're a failure, act like a loser.
You are not alone when you feel this rejection. Jesus was rejected by those in his hometown (Matthew 13,54: 58), by many of his disciples (John 6,66) and from those whom he came to save (Isaiah 53,3). Before Jesus walked among us, God was rejected. After all that God had done for the Israelites, they wanted to be ruled by a king, not by him (1 Sam 10,19). Rejection is nothing new to God.
God made us accept and not reject. That's why he never rejects us. We can reject God, but he will not reject us. Jesus loves us so much that he died for us before we decided on him (Romans 5,8). «God did not send his son into the world to judge the world, but to save the world through him» (John 3,17). «I don't want to leave you and I don't want to leave you» (Hebrews 13,5).
The good news is that God chose you to be in his team and even a child in his family. «Because you are now children, God has sent the spirit of his son into our hearts, which calls: Abba, dear father» (Galatians 4,5: 7). It doesn't matter what skills you have, because if you let Jesus live in you, He will take care of everything. You are a winner, not a loser! All you have to do is accept this truth, show up and be ready to take part in the game of life. You are a valuable member of the winning team.
by Barbara Dahlgren